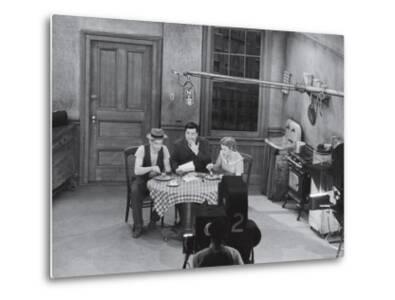 https://www.allposters.com/-sp/Jackie-Gleason-Art-Carney-and-Audrey-Meadows-in-Cramden-Apartment-Eating-on-The-Honeymooners-Posters_i3841768_.htm
Final Dimensions (width x height): 16" x 12"
This high definition Metal Print displays images in vibrant color and amazing depth with inks infused directly onto aluminum. Enjoy lasting beauty with an extremely durable and scratch resistant surface. Ready to hang with a float mounted back. Drywall anchor and screw included. Watermark will not appear on finished product.
Jackie Gleason, Art Carney and Audrey Meadows in Cramden Apartment, Eating, on "The Honeymooners"
Michael Rougier