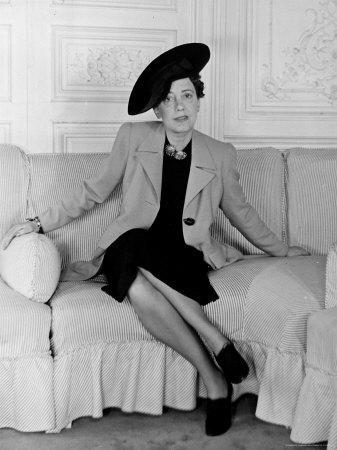 https://www.allposters.com/-sp/Elsa-Schiaparelli-Wearing-the-New-Napoleon-Hat-and-Jacket-of-Magenta-Called-Shocking-Posters_i3832594_.htm
Final Dimensions (width x height): 18" x 24"
The premium photographic print is digitally printed on high-gloss premium photographic paper. The result is a unique silver pearlescent finish with stunning visual impact and depth, suitable for museum or gallery display.
Elsa Schiaparelli, Wearing the New Napoleon Hat and Jacket of Magenta Called "Shocking."
John Phillips